Tired of struggling with a garage door that won't open or close when you want it to? Is your garage door leaking, or has it become damaged by weather and years of use? Maybe you are adding on or renovating your Scottdale home, and you're just in search of a new look. If it's time for a new garage door or you need maintenance or repairs, a qualified professional is your greatest ally.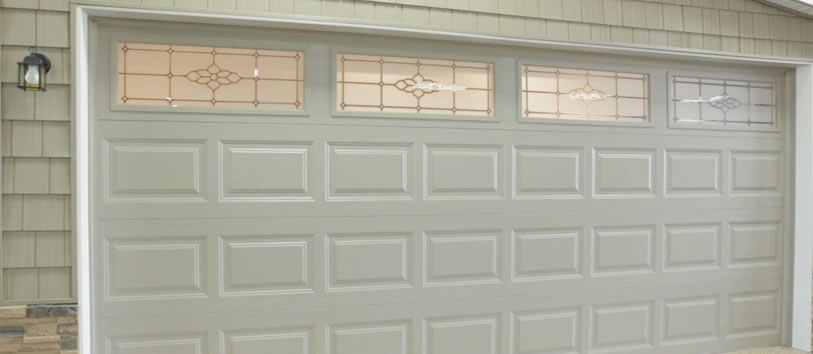 Free Scottdale Garage Door Estimate
A garage door design and construction should complement your home and landscape, with several choices for styles and building materials available to you. Classic wood garage doors add beauty to your home but have their drawbacks, while vinyl and stamped steel and aluminum doors provide added security and durability, and are available with wood-look trim or just about any other finish or color your heart desires.
Many times, garage doors that aren't functioning properly are just in need of simple maintenance. A qualified Scottdale professional can help with alignment, worn or broken springs or malfunctioning electronic control systems. These easy fixes are much cheaper than a whole new garage door.
A broken or misaligned garage door is a leading cause of injury, and even death, around the home. Despite the installation of a safety sensor, garage door hardware can suddenly fail, creating a very dangerous situation. Ignoring garage door maintenance or repairs can cause the door to fall quickly and at great force, putting you or your loved ones in danger.
To reach the best garage door contractor in Pennsylvania, Call (412) 426-5004 the one and only Pennsylvania's Handyman.
Fill out our free estimate form for a Scottdale garage door installation and/or repair , and one of our friendly and knowledgeable professionals will contact you promptly to discuss garage door options that can fit your needs, their associated cost and what you can do to get started right away.
Garage Door Installation in Scottdale, Pennsylvania
Hang, Install or Replace
Aluminum Garage Doors
Automatic Door Openers
Barn Doors
Carriage Style Doors
Commercial Garage Doors
Extension Springs
Garage Door Insulation
Garage Door Repairs
Garage Door Safety Checks
Roller Doors
Safety Sensor Installation
Sectional Garage Doors
Single Panel Garage Doors
Steel Garage Doors
Torsion Springs
Vinyl Garage Doors
Wood Garage Doors
Wood-Look Garage Doors
---
Fill out our free estimate form or Call (412) 426-5004 to speak to a Pennsylvania Handyman today.